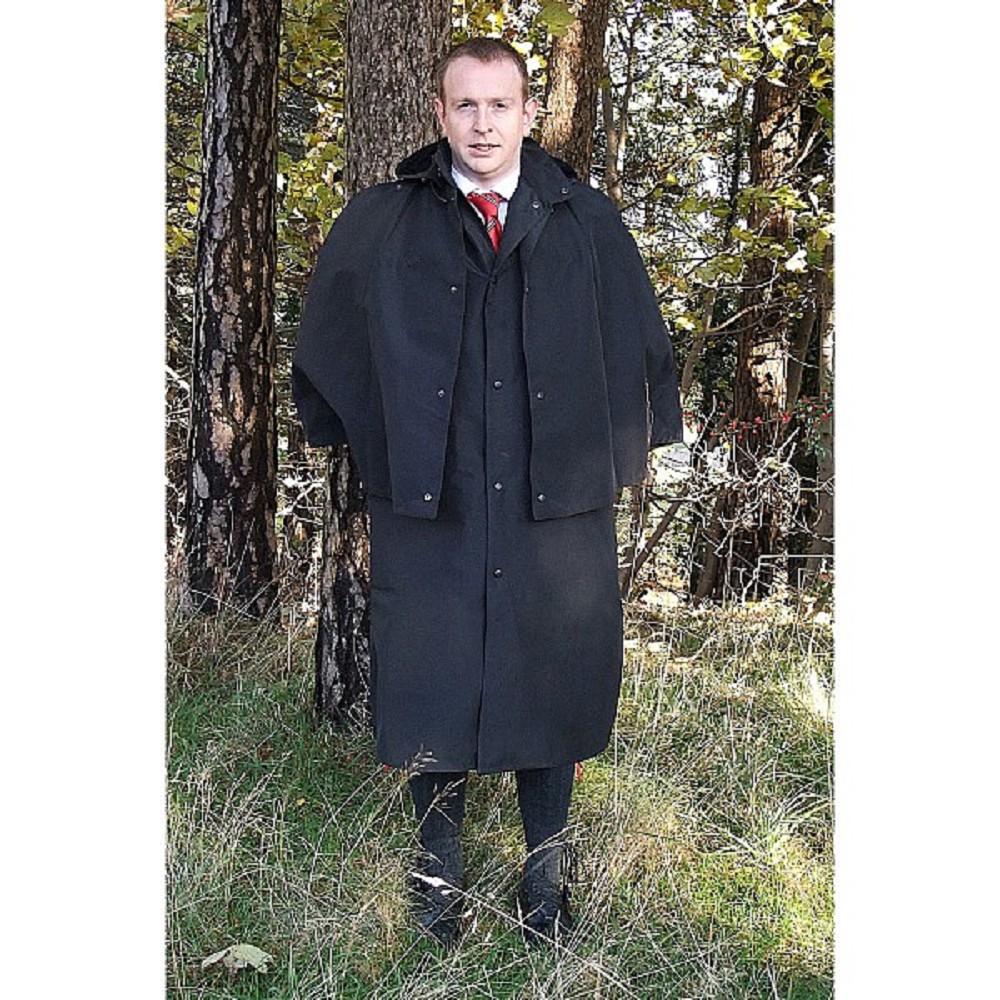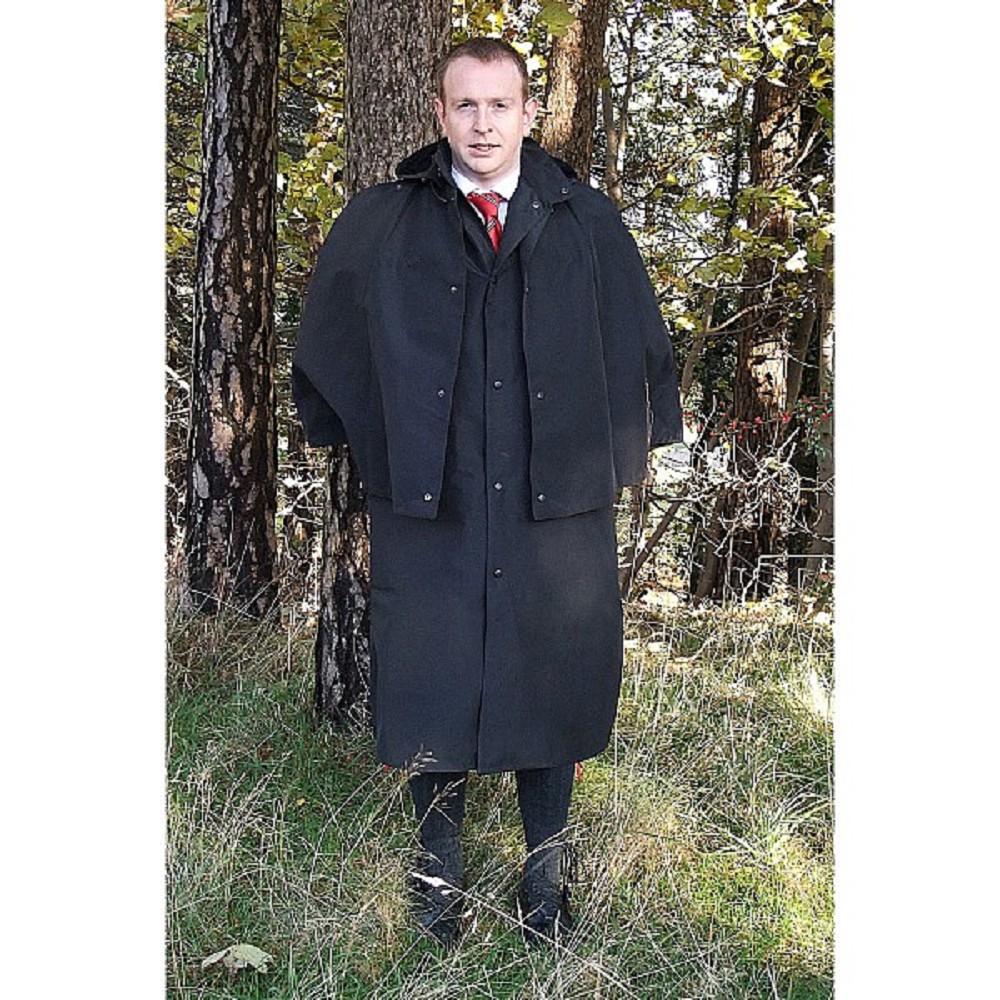 VAT incl.: €164.00*
VAT incl.: €128.00* VAT excl. : €107.56
Available, delivery time: auf Lager
Product number:
2507550V-S
Please note that the shopping basket will not be saved if you are not logged in.
Product information "Mister Antony Deluxe Raincape, Small"
Mister Antony Deluxe Breathable Inverness Cape with Hood
Known as the Hooded Deluxe Cape, this superior quality 3-layer breathable fabric is with a special TEFLON coating!
The advantage of the Mister Antony Inverness capes is the freedom of arm movement!
Same special pockets & stud fastenings as the famous 'BANDSPEC' cape.
Worn by pipe bands all over the world as well as highland dancers, kilt wearers, Standard Bearers, Shooters, Dog walkers, Hill walkers, Campers and for Ceremonial Occasions and other uses where keeping dry is essential. Can be used for every outdoor occasion.
All body seams are taped and sealed - 100% waterproof guaranteed. Superb value for this level of quality and protection stand-up collar and come with a detachable adjustable hood.